Red routes
Red routes were introduced by Transport for London (TFL) over 25 years ago when Ken Livingstone was Mayor.
As part of a strategy to keep traffic moving. Red routes are controlled and enforced by transport for London as opposed to the local authorities in which the roads are situated.
Red routes have red lines at the side of the carriageway as opposed to yellow lines.
Whereas yellow lines mean no Waiting – Red lines mean no stopping.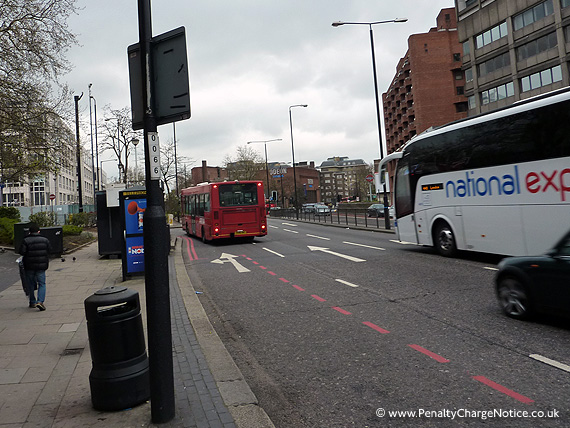 Finchley Road, London NW3 –  In this short stretch of road Transport for London have issued over 11,000 parking tickets in just 12 months even though the signage is illegal. This sign should be facing the traffic but actually it has its back facing the traffic. If you stop and get out of your car to look at the sign they only allow 10 seconds so you may well receive ticket in the post. However stopping to look at and work out the controls is a reason to appeal such a penalty Charge Notice. They have 4 cameras trained on this section of road.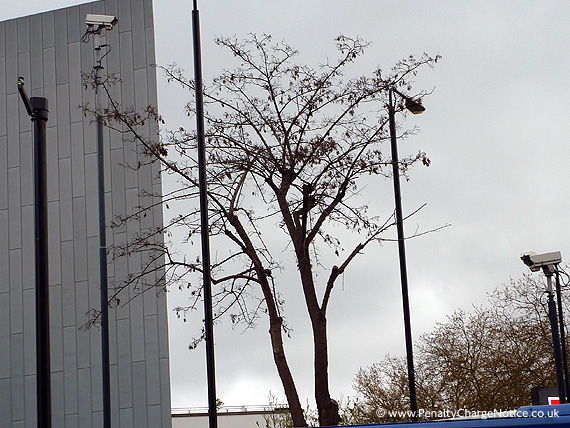 Finchley Road, London NW3 – Transport for London actually have 4 cameras train on this section of road where they have issued £1.5m of fines in one year alone. As you can see a new pole has been installed for a fifth camera. Rather than spend thousands of pounds on another camera we say they should listen to what we are telling them and install some correct signage so they won't need the cameras.
August 23 – CCTV issued Red Route parking fines ruled illegal by London adjudicators – Adjudicators have ruled that Transport for London breached Government Guidelines by using CCTV to issue parking fines. Tens of millions of pounds of fines may have been issued illegally.  More on red route section. Search case number 2230060716 Commercial plant services vs TFL on London Tribunals key cases.