Electric charging bays
Electric charging bays -Contravention code 14 – Parked in an electric vehicles' charging place during restricted hours without charging.
You should only park in an electric vehicles charging bay if you have an electric vehicle and the vehicle is charging at the time.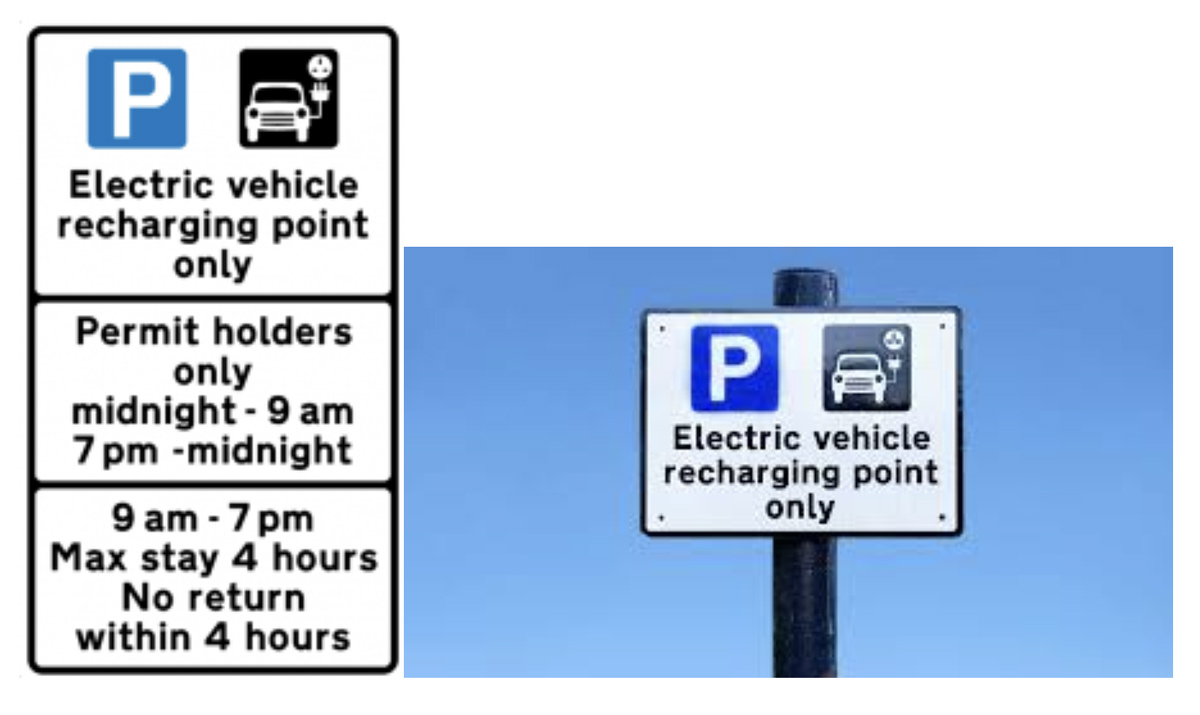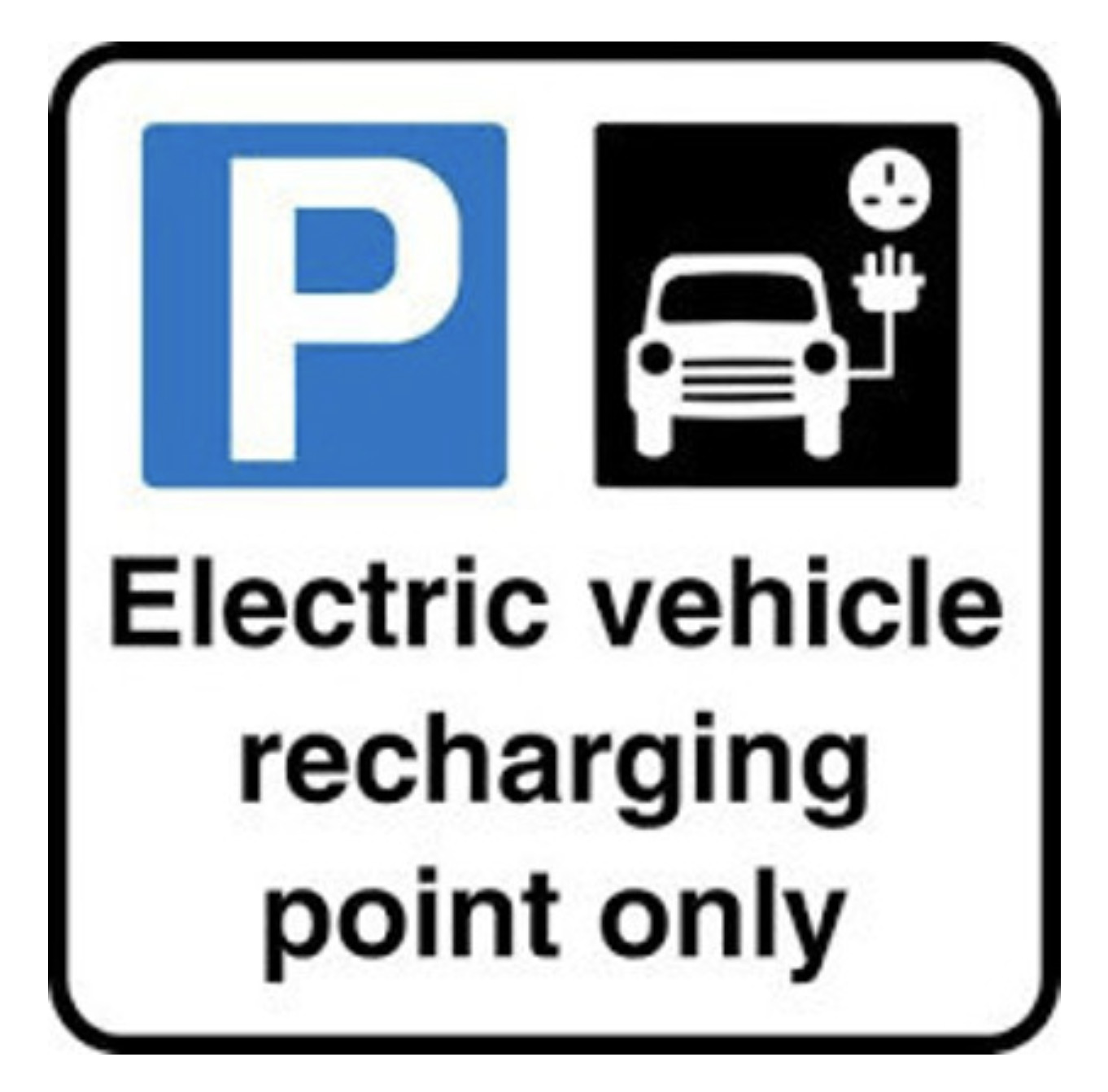 If you are looking to appeal against you Penalty Charge Notice (PCN) for this contravention then we would suggest that you look at our general grounds for appealing a PCN and also the below possible specific grounds in respect of this contravention.
1. Was your car an electric car plugged in at the time but perhaps it was not actually charging. In this case you may want to write in as there may have been a fault or your car had charged up quicker than you expected.
2. Was the signage compliant – In order to enforce this contravention the signage and bay markings must be in accordance with the regulations. If the signage is not of a prescribed type then the bay is not enforceable. The signage allowed is very specific.
We do not believe that the above sign is compliant as it does not have the white electric vehicles charging symbol on a black background as prescribed by the Department of Transport which you will see on the signs at the top of this section. The applicable sign is 660.9 and you can search this on the web.
Also the sign above states "electric vehicles only" however the department of transport guidance only allows the words "Electric Vehicle Recharging Point" or "Electric Vehicle Recharging Point Only"
Also the guidance says that times of operation can be added to the sign where it does not apply at all times but doesn't actually say that the words "at any time" are a permitted variant even though arguably it does make the sign easier to understand. The above information is contained in annex A2 – traffic signs and recharging infrastructure extract to the TSRGD traffic signs manual.
3. Was the bay marked correctly? in order for the parking bay to be enforceable the bay must be the correct size but also correctly marked. There are only a few variants of words that can be used.
Below we show diagrams of the signs and lines which must be in situ by law and much more information that will help you decide whether to appeal against your penalty charge notice.You need to be logged in to see this part of the content.<.p>
Please [ Login ] or [ Register ]. Get the information to appeal against your PCN!
4. Remember that you may cite compassionate grounds in any appeal or representation.