Westminster Council's parking tickets on single yellow lines are unenforceable!
We have told Westminster for years that their controlled parking zones are unenforceable and now a parking adjudicator has confirmed this.
Basically it is a legal requirement that yellow signs are placed at the kerbside on all single yellow lines. The signs must be at a maximum distance of 30 meters apart. This is of course common sense as well as how would a motorist know the hours of enforcement if there were no signs?
However if a "controlled parking zone" or "CPZ" is created then the local council does not have to sign yellow lines within the borough. All they have to do is erect "controlled parking zone" signs on each side of the road at every entrance to a zone.
The sign is as shown below.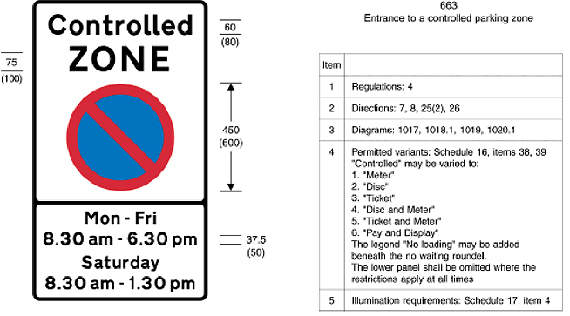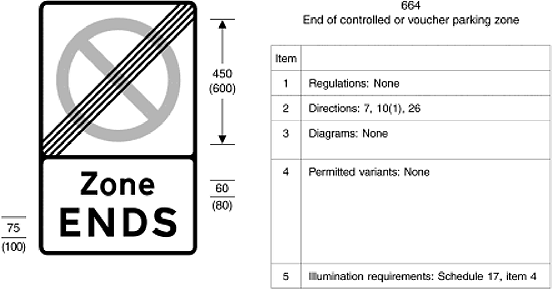 Now some councils such as Westminster do not sign their controlled zones properly the result of which is that motorists very often do not know when they are allowed to park on single yellow lines. Worse still they vigorously enforce their single yellow lines issuing millions of pounds worth of fines illegally. In the last 5 years Westminster Council has issued over 1.1 million tickets on yellow lines in its borough. Some of these will be on double yellow lines where no time plates are necessary but most are on single yellow lines.
We have pointed out to Westminster council repeatedly over the last 6 years that their controlled parking zones are not signposted correctly. Westminster told us many years ago that they did not have the resources to check their signs and lines!
The landmark case concerned Westminster's F3 zone but as far as we can see none of their zones are signposted correctly and therefore they are not legally allowed to continue to enforce single yellow lines.
The case number is " keystone case – PATAS 2080274557 and we copy below an extract from the case. You can quote the case in any appeal either in Westminster or indeed any other local authority where not all the controlled zone signs are in place. And there are many authorities.
1: Extract from decision of the Parking Adjudicator
"Despite three adjournments I have not been assisted by any information from the local authority concerning the Controlled Parking Zone described as "F3".
Controlled Zone F3 has no signs in the form 663 or 663.1 at any of the entrances. The definition of its being a controlled Parking Zone under Regulation 3 and Direction 25(2) in the Traffic Signs Regulations and General Directions 2002 is not therefore made out therefore
In consequence, if the local authority wish to enforce parking restrictions on any of its streets in that neighbourhood and in particular, Regent Street [My note – this where this parking ticket was issued] it will not be able to rely upon the signing concession in Direction 25(2) and will need to ensure that the requirements of Direction 25(1) are complied with.
The signing is therefore unlawful here and the appeal is allowed."
The case was brought on behalf of a client by Barrie Segal of website www.appealnow.com.
Barrie said in a statement on the 8th November:

This is a victory for motorists in their fight against over-zealous councils.  This decision will affect motorists throughout the United Kingdom as I believe that hundreds if not thousand of Controlled Parking Zones are not properly marked as required by law.  It is clear to me that millions of parking tickets have been issued illegally in London and the rest of the UK.  For years councils have unfairly penalised motorists for trivial contraventions like parking slightly over a parking bay and have said "that's the law".  Well this is the law and the council failed to comply and must suffer with the consequences.
We say if you have received a penalty charge notice on a single yellow line in Westminster or indeed anywhere else where there are no road side signs and the controlled zone signs are missing, wrongly orientated, obscured or defaced then you should appeal. Do not be put off by loosing the 50% discount as the ticket is unenforceable. The council will provide a plan showing the boundary of the zone in which you parked so you can check the signs. Remember that there must be one sign on each side of the road unless the entrance to the road is narrower than 5 metres.