Westminster council pilots new scheme to allow anyone to park in residents bays
They say it is a residents visitor scheme but the smallprint discloses that anyone can pay and park in the new shared use bays.We say they are taking valuable space away from residents so they can earn more money from residents bays. We were interviewed on BBC London news today 23rd June 09.
Also the signs are positively misleading for motorists and we have brought this to the attention of the council and the department of transport. Pay by phone customers can only pay to park from 10am – 4 pm . They can't park between 8.30 am – 10.00am and 4pm – 6.30 pm. But the street signs simply say chargeable hours 10am – 4 pm. See picture below.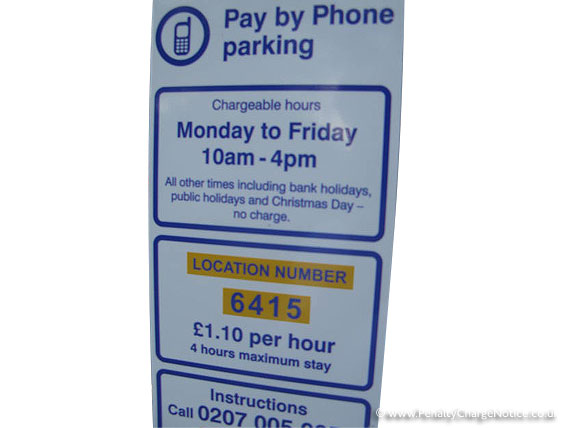 Westminster tried something similar many years ago but stopped because "it was confusing to motorists"!
September 2009 UPDATE:
Westminster has removed some of the roads from the scheme due to pressure from residents.
If you are a Westminster resident who has paid in good faith for a parking permit then you may want to write to Westminster to ask tem to stop renting out your spaces. You may also want to ensure that whenever possible you park in these new shared use bays to stop other motorists without permits taking them."