Hackney CCTV: Council accused of breaching government guidance on issuing parking tickets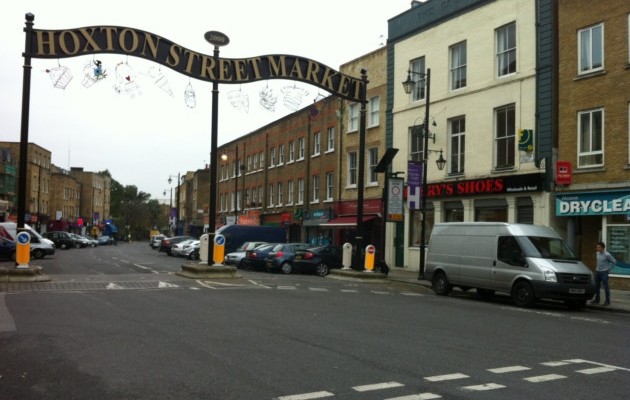 Hackney Council stands accused of breaching government guidance by not making motorists aware it is using CCTV to gather incriminating evidence before issuing PCNs (penalty charge notices).

A code of conduct advising local authorities on the appropriate and effective use of surveillance cameras was introduced in June. It states that when CCTV cameras are in use, motorists should be warned by signposting.
It adds: "Motorists may regard enforcement by cameras as over-zealous and relevant authorities should use them sparingly."
However, in Hoxton Street – where parking tickets are being issued through CCTV footage – there are no signs telling the public of the fact.
The closest signs are over 500m away in Mundy Street, Fanshawe Street and Hoxton Square.
Pamela Ketley parked in a "loading only" bay just opposite the junction with Nuttall Street to pop into a dry cleaners on November 14.
She only found out she'd been fined two weeks later when a penalty charge notice came through the post.
She said:
"I specifically looked to see if there were any signs warning the council was using CCTV before I parked there. There weren't any so I thought it would be okay to park there for a few minutes."
"My daughter sat in the car just in case a parking warden came along, in which case we could have moved on rather than get a ticket."
Paul Pearson, founder of the Penalty Charge Notice website – which advises motorists who have been hit with parking fines how to appeal – said if councils choose not to follow the government's statutory CCTV guidance they must state why.
He said: "It needs to be a good reason and not: 'We wanted to save money by not putting up signs and we wanted to issue tickets'.
"The guidance is clear, it must be properly signposted. At the end of the day it's not meant to be about making money."
Councils are banned from using parking enforcement as a source of profit but, despite traffic volumes falling, they have seen this income rise.
Cllr Feryal Dermirci, cabinet member for neighbourhoods, said in a statement that placing camera signs at each contravention location would "unnecessarily clutter the borough's streets."
She added: "In accordance with national guidelines on the use of CCTV cameras, there are three camera notices close to Hoxton Street – at Mundy Street, Fanshawe Street and Hoxton Square."
"In addition, there are camera signs at all major road entry points into the borough of Hackney, which meets Government guidelines."
Mr Pearson, a property company owner, who set up the website in 2007 because he believed a great injustice was being carried out by local authorities using parking enforcement with the primary aim of raising revenue, said if the council genuinely wanted to prevent parking restriction breaches then it would place clearly-signed cameras at the location where they are being used.
He is meeting government officials in a fortnight to discuss the end of CCTV enforcement of parking contraventions, which could be in place by January.
He said of the website: "We currently have 25,000 new visitors every month. If you consider people who go on my site got a parking ticket unfairly, it shows the extent of the problem."
"It takes up a lot of time and I don't make any money from it, I do it because there's an injustice. It irks me."
Original Article in the Hackney Gazette:
by Emma Bartholomew, Senior Reporter. Wednesday, December 4, 2013