Diabolical enforcement of moving traffic contraventions by Islington Council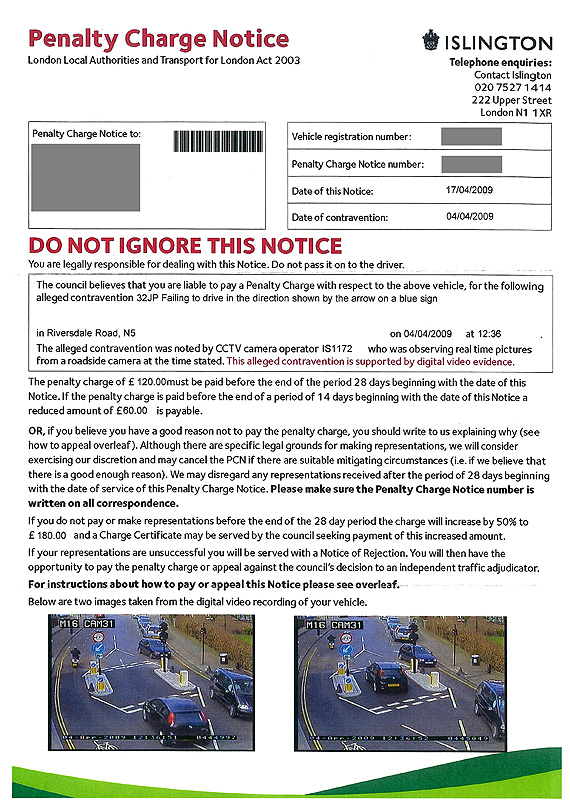 Above: It is frankly unbelievable that they would even consider enforcing this restriction. Firstly the cycle symbols on the road indicate that the narrow sections are for bicycles only. Secondly there are no white arrows on the road surface to indicate that traffic should move to the left. Thirdly the road markings on the large middle section are incorrect or confusing. Fourthly if Islington really wanted to ensure that only vehicles of a certain width entered the road they should have erected width restriction signs on either side of the narrow sections to make it clear. And why not put a fire gate in the middle section to ensure compliance rather than purposely making it easy for vehicles to use the middle section (and receive a £120 fine) Of course this is nothing to do with revenue raising is it!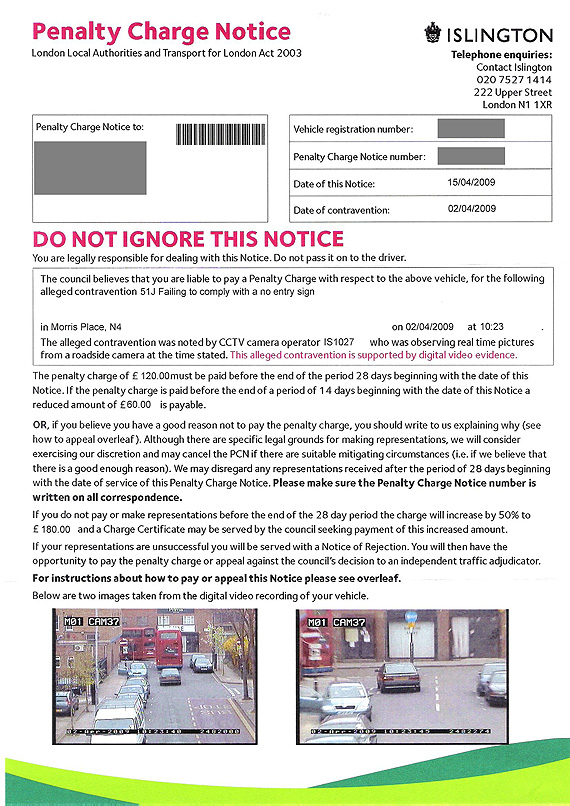 Above: So you are driving along a road and suddenly there are 2 one way signs facing you. The road markings indicate that the road is 2 way, and there are no road markings informing drivers that they must turn right into the side road or do a U-turn. In our opinion this is entrapment in the name of revenue raising.